Regenemm® Pilot Study 2021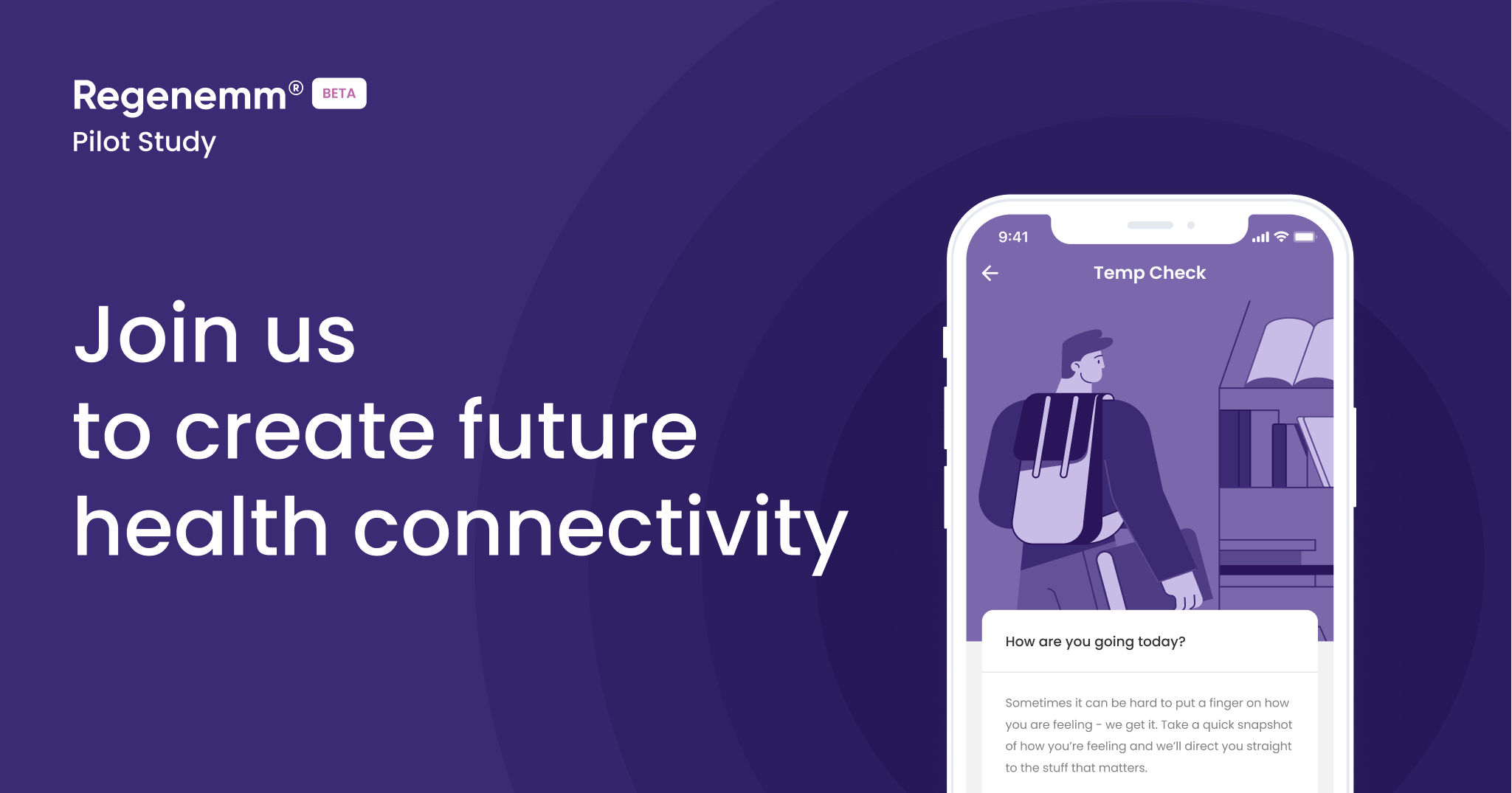 Regenemm® uses biometric and psychometric real-time inputs in a machine learning environment to help you with day-to-day health at work and home. By providing you with this connection we are aiming to create the future of health connectivity.  
As a thank you for registering, we will be selecting 15 registrants to receive a smart watch for FREE when the study starts. Full terms and conditions can be found here. 
There are no costs associated with the pilot, however a smart watch will be needed to provide data to the app. If you need to purchase a smartwatch, we can offer significant discounts on Garmin watches (Vivoactive 4, Fenix 5/6 and Venu). Email support@creativethinkinginstitue.com for details. 
If you would like to take part, please express your interest by filling out the following form: